To make the most of your Outback Hybrid gas barbecue, we recommend these must-have accessories and tools to get you geared up.
Multi-cooking Surfaces Collection: Since 2020, all Outback hybrid gas barbecues are designed to be compatible with the Multi-Cooking Surface system, which allows you to interchange between difference surfaces to suit your cooking needs.
1. Multi-Cooking Surface Set – includes:
Reversible porcelain enamel gloss coated cast iron Griddle/Hot Plate (Hot plate perfect for making pancakes, eggs, etc. and Griddle plate perfect for steaks)
Ceramic Pizza Stone
2. Pizza Stone – ceramic pizza stone to create your own pizzas at home using your Hybrid BBQ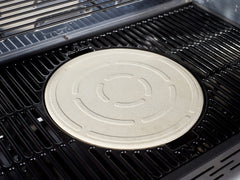 3.Reversible Griddle Plate/Hot Plate – Make steak, eggs and pancake with this two-in-one griddle plate/hot plate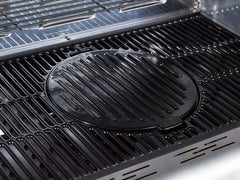 4. Stainless Steel Veggie Wok – Grill your vegetables perfectly on your Hybrid BBQ.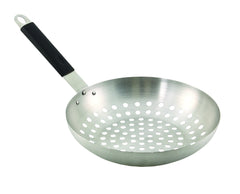 Coconut Shell Briquettes – Our new recycled Coconut Shell Briquettes is made for use with all Outback® Hybrid gas BBQs to allow you to enjoy the authentic charcoal flavour using a gas BBQ.