As cliché as it is, the new year brings the want for change. We all want to improve ourselves, and for many of us, that includes eating healthier.
That doesn't mean you can't have any more barbecues; it actually gives you the chance to experiment and have fun with new recipes and fancy flavours. Grilling food on a BBQ is a great way to add flavour to a range of ingredients, so being healthy doesn't have to be boring.
But what can you cook on the coals that's healthy?
To give you as much inspiration as possible, which isn't just vegetables, we've compiled a list of our favourite healthy ingredients that you can BBQ on your Outback. These BBQ ideas will get you set for a healthier 2023!
Tag us in your pictures to show us what you make! @Outbackbbqs.
Balance is Key
Before we get into it, we wanted to discuss how balance is key to any healthy lifestyle. You can enjoy a range of food groups and still be healthy as long as you eat them in moderation. When it comes to a BBQ, you can easily create a balanced plate by making sure you have a suitable amount of the following:
One type of starchy carbohydrate such as rice, a burger bun or pasta
One type of protein such as halloumi, turkey, tofu, chicken
Small dose of fat which can be anything from avocado to nuts
A range of salad and vegetables, the more colour the better!
Vegetable Skewers
If you're wanting to cut down on meat, swapping your chicken skewers for the veggie kind is a great way to enjoy a variety of nutrients in one go. The best bit is that you can choose your favourite veg and mix it up to suit your guests. Our tip is to pick vegetables that take similar times to cook to avoid under or over-doing. We like to use onion, pepper, courgette and mushrooms!
Grilled Vegetables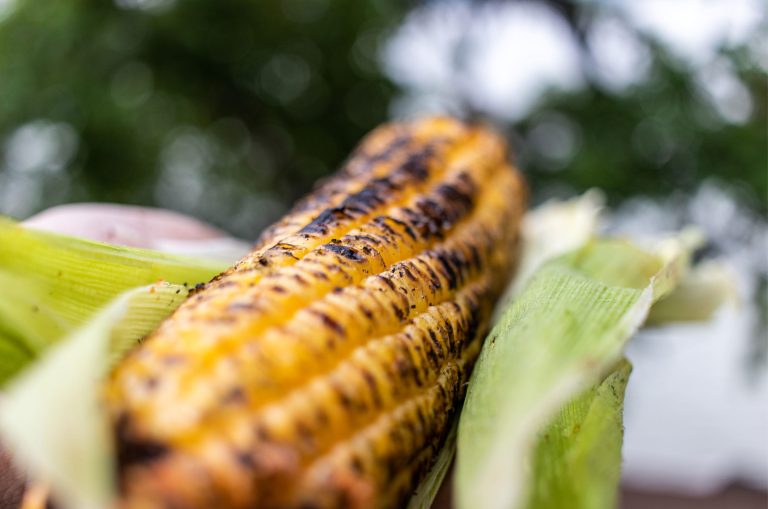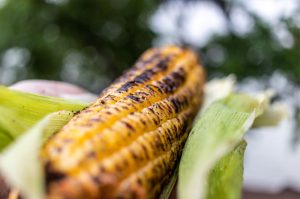 If skewers aren't your thing, simply grilling vegetables will do! Asparagus, carrots, courgette, peppers and tomatoes are a few of the most popular veggies that are easy to grill. The char adds a lovely twang of flavour to any type of veg, making the perfect side salad or side dish.
Grilled corn is another firm BBQ favourite. You can swap out the usual butter with balsamic glaze for more of a punch.
Flavoured Tofu
Tofu is a great meat alternative with high levels of protein and is full of antioxidants. You can create your own flavouring or marinade to soak the tofu in to make it even more enjoyable – think barbecue or teriyaki, sweet and sour. The options are endless. Use our basting brush to cover your tofu in the marinade.
Then all it needs is grilling for about 3 minutes per side until a lovely golden char is formed.
Grilled Salmon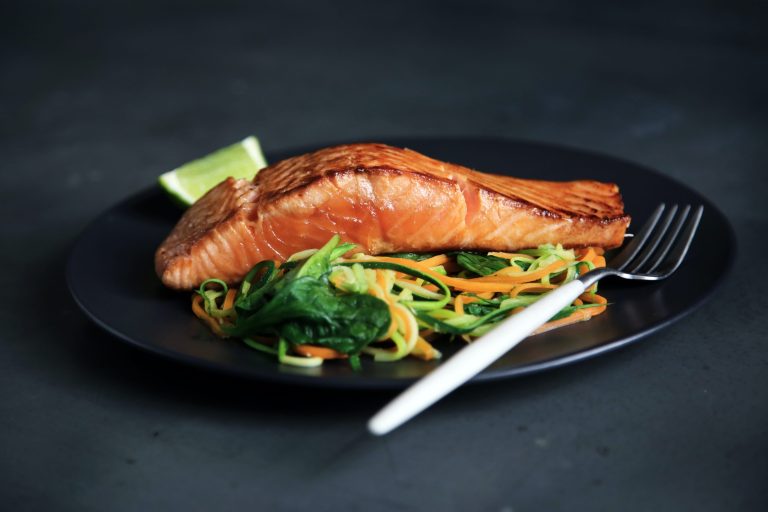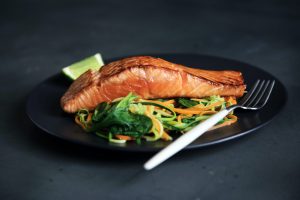 Salmon is one of the most popular types of fish to cook on a barbecue. Once grilled, it becomes soft and flakey with a delicious added char flavour. Cook it on a bed of lemon to prevent sticking and an extra zest of flavour that will leave you drooling.
Keep your salmon in one place when cooking with our helpful grill basket.
Turkey Burgers
An alternative to the classic barbecued beef burger is turkey. This lean bit of meat is low in fat but just as tasty when grilled correctly. In just 10-12 minutes, you can enjoy a healthy alternative, so you don't feel like you're missing out at your next BBQ get-together!
Cajun Chicken
Chicken is a great source of protein and when grilled, can be a healthy choice for a BBQ meal. We love cajun, but you can add any of your favourite flavours to elevate the dish even further. You can have the grilled chicken with your favourite side salad or grilled veggies, without the need for adding a burger bun. Or why not use lettuce leaves as a substitute?
Seafood Skewers
Seafood is renowned for being high in vitamins and protein, so why not add your favourites on to a skewer and grill it on the BBQ? Prawns, squid and white fish chunks can be grilled in just 3 minutes so you can enjoy a hearty barbecued meal in no time, without the greasy aftertaste.
Our skewer rack is great for protecting the fish whilst it cooks.
BBQ
Whether you're wanting to change up your usual BBQ dishes with some new, exciting recipes, or you need inspiration for healthier alternatives, hopefully these BBQ ideas have sparked some ideas.
It's completely possible to stay healthy and make use of your Outback BBQ, and it can all still taste amazing too. As long as you focus on the flavour, you can grill whatever you like for a healthier and happier year!